Was in Walmart tonight and came across these Combat Boots. I Love them! They are a great quality and fantastic price.
I bought mine in the store for $19.97, but when I came home and researched them online I found that you can buy them at Walmart.com ON SALE for $13.00 right now!
If you love this style I highly recommend ordering these right away.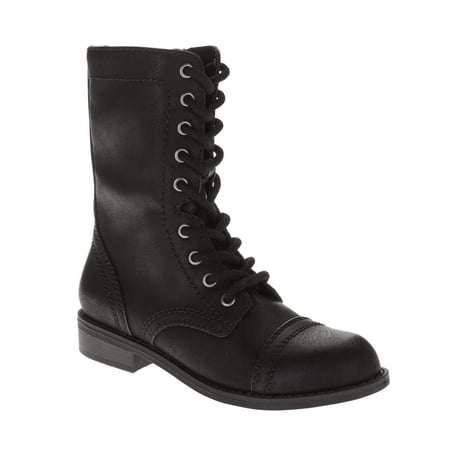 Walmart.com photo
click this link to the boots to buy them online $13.00
I also saved some looks on my Pinterest STYLE Board on inspo to styling your own OOTD with Combat Boots.
Click this link to go to my Pinterest STYLE Board
I will share on my Instagram my Combat Boot Styling. Stay Tuned!
until next time………
Creatively yours,
cjBlue