Years ago (about 35 years) my son while nursing grabbed my earring and pulled it out of my pierced ear.  This caused my earring hole to stretch to the point that earrings just fell out and you can see right through them.  I had at one point had the holes repaired, but through the years the holes have stretched again.  I haven't worn earrings in about 4 years.
I have tried all sorts of earring backs that say will hold earrings in place etc.,but none of them have worked.
While shopping in Walmart (I know I've been there a lot lately) the other day I checked out the jewelry section and came across "Magnetic Earrings" What?  I had never heard of them before. (yes, they have probably been around for many years….)
They had one pair of rhinestone studs left so I bought them to try.  I really did not have high hopes for them.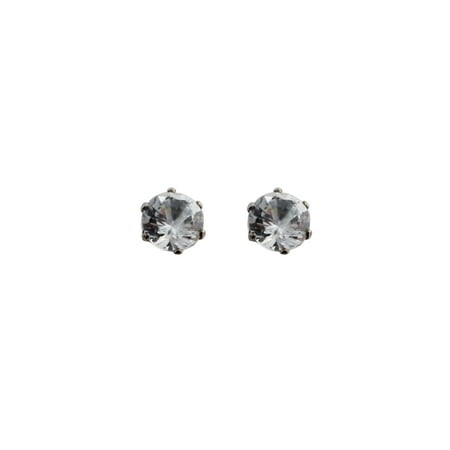 These are the ones I bought and they were only $2.88.
       Here they are on my ears!
Well, THEY WORK!!!!!!  They stay on and I don't feel them on my ears.  They are not heavy at all.
I pulled up walmart.com and there is a whole page of Magnetic Earrings!
Click here to have a look at the styles of Magnetic Earrings at Walmart
Give them a try if you have the same problem.
until next time………
Creatively Yours,
cjBlue