While shopping with my sister we wandered through Nordstrom and admired and and were inspired by the all new collections for summer.  Colorful and fun collections filled the store.
We took our time and made our way through the shoe department, the makeup and jewelry counters and ultimately spent most of our time in the clothing sections.
I came across this gorgeous top (pictured below) by Rosetta Getty.  The cut and tailoring and absolute stunning bell or trumpet sleeves blew me away.  But, this beautiful piece comes with a hefty price tag of $990.00!
So, you know me.  I knew I had to find this Look for Less.  Below are some examples of what I found, and for a lot less than $990.00.  I even added one you can sew!
NORDSTROM  $990.00 Full Sleeve Jersey Top ROSETTA GETTY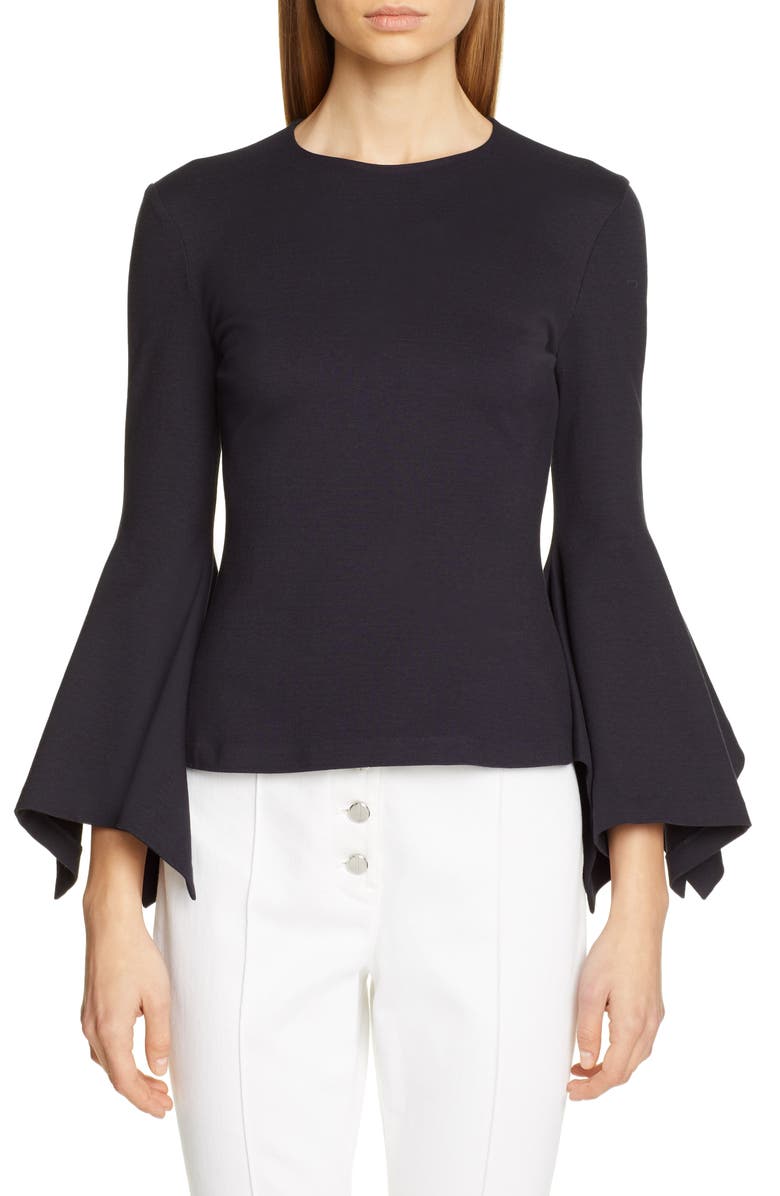 AMAZON $17.38  Beyove Women Blouse Round Neck Layered Ruffle Bel

POSHMARK $22.00 WHBM Navy blue bell sleeve top
OR, If you sew……here is a wonderful pattern from Simplicity Pattern Company!
SIMPLICITY PATTERN $11.97 VIEW "A"  Simplicity Pattern 8512 Misses'/Miss Petite Tops with Sleeve Variations
Until next time……………
Creatively Yours,
cjBlue